INEC Chairman dismisses PDP's claim of victory in 23 states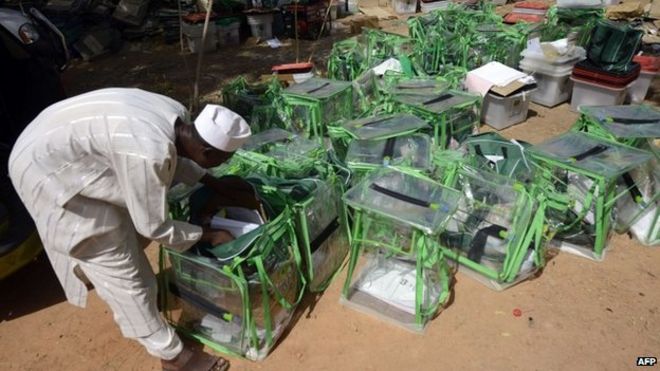 Nigeria's election body says it expects to announce the first results of Saturday's keenly contested presidential poll on Tuesday.
Reacting to claims of victory by the Peoples Democratic Party in 23 states as reported by the Director of Media and Publicity of the PDP Presidential Campaign Organisation, Femi Fani-Kayode.
Fani-Kayode had on his official Twitter page
on Sunday
, said,"As we speak now, we are winning in 23 states and we have 64 per cent while the APC is winning in 14 states and has 36 per cent."
But Jega, in a series of tweets on the official Twitter page of INEC, countered the claim.
He urged Nigerians to be "wary of declaration from people who are clearly partisan."
Jega said in the tweets, "I don't know where the PDP spokesman got his source but we have not collated results in 23 states."
Fani-Kayode
But Fani-Kayode said he got his statistics from "our polling agents at every polling unit in the country. They gave us the numbers."
The INEC boss stated that the collation of results would begin by
12pm
on Monday
.
While justifying his reports, Fani-Kayode said he got his statistics from "our polling agents at every polling unit in the country. They gave us the numbers."