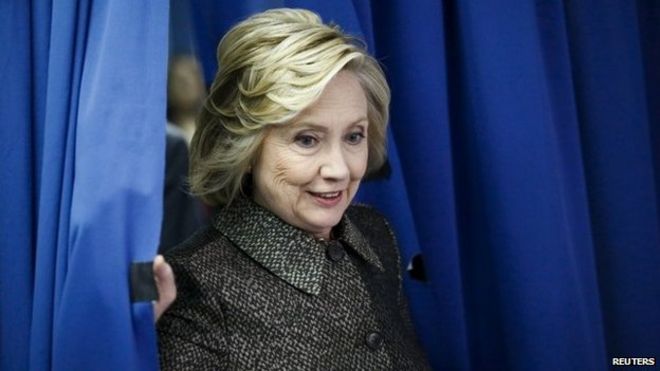 Former Secretary of State Hillary Clinton is to announce she is running for president on Sunday, various US media report.
BBC
Mrs Clinton is expected to make the announcement on social media.
The 67-year-old will then travel to Iowa and New Hampshire, two early primary contests in the 2016 race.
The former first lady previously ran for president in 2008 and is already considered a strong contender for the Democratic presidential nomination.
Mrs Clinton is expected to release a video outlining her campaign themes but will put off a large, formal speech.